Call or Text Us:
678-863-7417
Executive Director/Founder
B.A. History with a minor in Business Administration
MA International Development
Lover of all things learning, travel and children of all ages.
Jennifer has a background in education, but changed directions when her passion chose her to start a career in non-profit student service learning. She believes that learning is essential both in the classroom and out of the classroom and has chosen this organization to optimize learning for undergraduate students by providing fair trade learning opportunities with community partners in Belize, Jamaica and here in the U.S.
Jennifer has successfully raised six beautiful children and has a 29 year old step-son Brandon who lives in California. She has visited Jamaica 7 times, Belize too many times to count, and has toured the Caribbean staying in places such as Dominican Republic, The Bahamas, Curacao, Playa del Carmen Mexico, Cozumel Mexico, Isla Mujeres Mexico and Cancun Mexico.
FUN FACT: Jennifer is an avid die hard FRIENDS (yes the TV show) fan. She can literally quote every single episode and can typically come up with a Friends reference for ANY situation.
EMAIL: jennifer@ardentiservicelearning.com
Vice President
Hometown: Loganville, Ga.
BS in Human Services and Delivery Administration
Brette works with a private foster care agency and is passionate about seeing children thrive in their circumstances and overcome adversity. Her favorite thing about working with children is the joy they bring to the smallest things in life. Brette started out as an intern with Ardenti Global Service Learning, Inc. in 2018 and was so excited about their mission and purpose that she wanted to serve even after her internship was over. Ardenti is pleased to announce that Brette will now be serving on the board of directors as our Vice President.
Fun Fact: Brette is NOT a morning person, especially when riding in a 15 passenger van across country to Texas for 15 hours.
EMAIL: brette@ardentiservicelearning.com
Secretary
Office Manager at National Exterminating Company Warner Robins, Ga.
Tammy has been working as an office manager for National Exterminating Company in Warner Robins, Ga. for 20+ years. She has been happily married to her husband Glen for 18 years and has 2 children, 2 step children, and 8 grand children. Tammy likes to watch her grandaughter Celena play travel softball in her spare time as well as travel the Caribben seeing places like Dominican Republic, Jamaica, Playa Del Carmen Mexico, Cozumel Mexico and Cancun Mexico. Tammy has also lived in Colorado Springs, Colorado and Berlin Germany. Tammy also loves to go camping as much as possible when she is not working.
FUN FACT: Tammy and Jennifer have taken several vacations together over the years and have HILARIOUS nicknames for each other. (But we caan't tell you what they are, they are TOP SECRET)
EMAIL: Tammy@ardentiservicelearning.com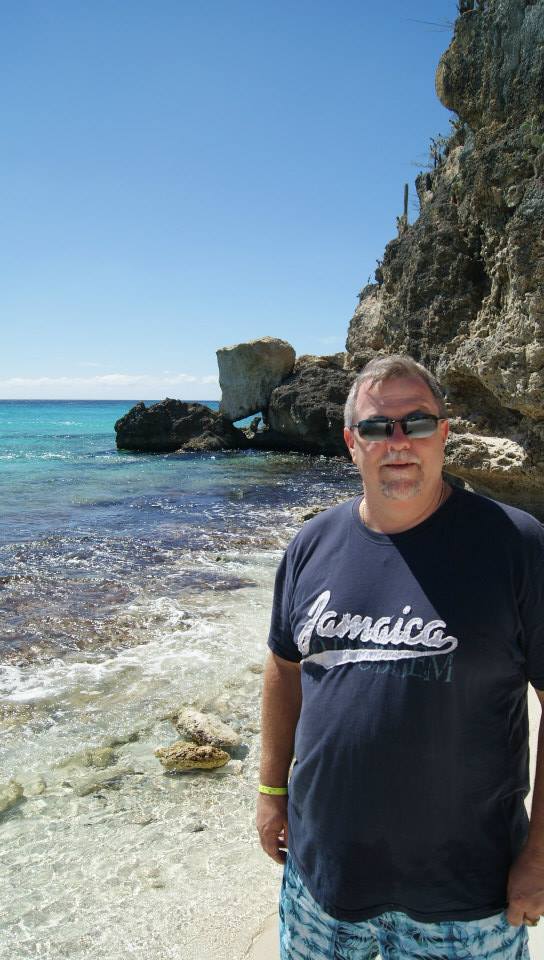 Treasurer
President, Putzel Electrical Contractors, Inc.
Nick is the President of Putzel Electrical Contractors in Atlanta Ga. He has been with Putzel for six years. Before that he was the senior project manager at Classic Electric in Duluth Ga.

Nick is married to Jennifer Young, president and founder of Ardenti Global Service Learning and together they have 7 children. Nick grew up all over Calfornia from the north in Big Bear, to the South and in the desert in a town called Norco. He moved to Georgia when he was 17 and became an helper to an electrician at age 18. He worked his way up over many years from apprentice, to journey man, eventually to project estimating and management. He became senior project manager at Classic Electric in 2005 and in 2011 he became the vice president at Putzel Electric. Just last year he was moved into the position of President.
Nick has toured the Caribbean with his wife, seeing places such as the Bahamas, Dominican Republic, Jamaica 6 times, Cancun, Playa Del Carmen, Cozumel, Cancun and Curacao. Nick also loves to go camping in his spare time in the North Georgia mountains where he has property by a creek in Blairsville, Ga.
FUN FACT: Nick's children call him "Papa Smurf"
EMAIL: nick@putzelelectric.com
Education advocate and consultant
Mathilde is a mom, real estate agent, and speech language pathologist. She grew up in Savannah, Georgia where she received her BA degree in Speech Pathology from Armstrong State College, then moved to Atlanta in 1994. In 1997 she attended Northern Arizona University where she received her Master's Degree in Speech Language Pathology. In 2004 she received her Educational Specialist Degree from University of Alabama. She enjoys spending time on the water, playing tennis and making jewelry. She also has a passion for real estate and has managed her own rental portfolio since 1996.
FUN FACT: Mathilde Finke and Jennifer Young have been friends since sophomore year in high school where they practiced working on their vocabulary by writing notes to each other with random words that required a dictionary to understand.
Board Member at Large
Hometown: Cleveland, Ga.
Graduate of Univesity of North Georgia with Associate of Arts Degree in Social Work, and BS in Human Services Delivery and Administration with a minor in Sociology. Ciarra currently works for the Georgia Division of Family and Children Services in both Stephens and Banks counties in Georgia. Ciarra started traveling with Ardenti Global Service Learning, Inc. in the summer of 2018 and has participated in service learning opportunities in Belize and Austin Texas. Ciarra wanted to continue giving back by serving on the board of Ardenti Global Service Learning and we couldn't be more happy to have her! Ciarra Harris was elected as board member at large in January 2019. We look forward to her valuable input in our future endeavors!
Fun Fact: Ciarra sings in her sleep. As if she is on American idol we can only imagine.
Email: Ciarraharris2@yahoo.com
Fundraising, Outreach and student ambassador
Currently a senior at the University of North Georgia, Jonathan plans to graduate with a BS in Film and Digital Media with accompanying minors in Cultural Anthropology and Journalism. Jonathan's first experience with Ardenti centered on filming and documenting the work being done in Belize City. With the goal of growing a career in documentary film making, Jonathan seeks out stories and movements centered in compassion and growth. After seeing first-hand the value Ardenti's work brings to the children of Belize City and the lasting impact felt by Ardenti's service learners, Jonathan joined the Board of Directors to assist in outreach, fundraising and the promotion of Ardenti's programs.
Fun fact: Often filming out of country, Jonathan has grown a bit of a reputation as a walking convenience store. Whatever you're searching for can likely be found in his unfathomable amount of pockets!
Educational program and curriculum specialist
Dr. Karen Dodson is a professor of Early Modern and Eighteenth-Century Literary Studies. She currently teaches English at Toccoa Falls College. She became a member of the Ardenti Board after several of her students made the trip to Belize and came back changed individuals. She believes wholeheartedly in a service-learning program that enhances education for the students in Belize and the college students who serve them.
FUN FACT: When she's not being a brilliant scholar, she enjoys making quilts from old blue jeans. She also home schools her grandchildren.
Our Office Hours
Monday – Friday: 9AM – 5PM
Saturday: Closesd but will return phone calls, texts, and emails.
Sunday: Closed
Email
General Inquiries
jennifer@ardenticservicelearning.com
Partnerships
Nycole@nycfry.com *Paint*YOUR*Story*
niel.dawson@iecatlanta.org IEC Atlanta Chapter